Pre-Marital Agreements in Walnut Creek, CA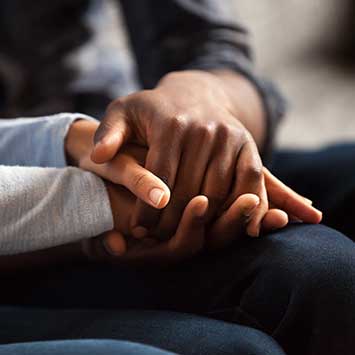 Premarital agreements, commonly called prenuptial agreements, are now viewed as promoting marriage, since many spouses decide not to get married without one! Many marry later in life, having had children and accumulated real estate and other assets. Others do not want to assume responsibility of their new spouse's debt. Also, there are those who want a less expensive road-map for resolving differences if a relationship fails, rather than face expensive litigation costs.
During mediation both spouses are given the opportunity to listen and be heard by the other person. Each can share specific concerns and offer various solutions for the division of assets and debts, parenting plans, and spousal and child support. Both parties are encouraged to share their thoughts and contribute to the drafting of the Marital Settlement Agreement so that it feels fair to both of them.
The key to a successful mediation is finding a mediator with whom both spouses feel a connection. Your mediator must be able to listen and provide a safe environment for both parties to share their thoughts and be heard. Choosing an attorney mediator gives you the advantage of learning the law that applies to your specific situation and the peace of mind in knowing that all required court forms will be completed correctly and your final written Marital Settlement Agreement will include necessary case law citations and specific language that will ensure it is legally binding and enforceable.
No matter how complex the issues of your divorce may be, an experienced attorney mediator can begin to help you resolve disputes at your first meeting. When you first reach out to an attorney mediator, they will spend a few minutes talking with you by phone to explain their process, the court's process and costs. They will then schedule an Initial Consultation wherein you and your spouse will meet with them and discuss the specific details of your case and the type of agreement you are looking to craft. Prior to this Initial Consultation, your attorney mediator will send you "intake" paperwork to be completed and brought to your Initial Consultation. Your attorney mediator will review the information provided on the forms to determine the potential issues you and your spouse will need to deal with when reaching an agreement. If the three of you decide it's a good fit, you will sign an Agreement to Mediate and begin the dissolution process.
When you and your spouse arrive at the Initial Consultation, you may not be on good terms. You may even wonder if mediation is viable given the deterioration of your relationship. An effective attorney mediator will give you both the opportunity to be heard and help you focus on your present goals without revisiting the past, thereby providing you the best approach for moving forward with your dissolution, thinking about your future goals and making decisions that will allow you to begin your best possible new lives apart. Your attorney mediator must be committed to helping you resolve your disputes to create your desired outcome.
Mediation provides a path to respectful, cost-effective, timesaving, and mutually beneficial negotiations that result in a final Marital Settlement Agreement that both parties feel good about. The parties are able to focus on shaping a parenting plan in the best interests of their minor children, the division of assets and debts in the fairest way possible, and a plan for child and spousal support that will allow both parties to begin two separate households.
Mediation, as compared to litigation, will provide a forum where your neutral third party attorney mediator will become intimately familiar with you and your family. Your attorney mediator will utilize this personal knowledge to help you reach an agreement that is right for you and your family. This could be a better alternative than appearing before a judge who knows nothing about you and your family but must make decisions that affect you all for the rest of your lives!
An attorney mediator is your best choice if you are forced to move through a life-changing situation like divorce – even if there have been issues of domestic disturbances. Know the law, your rights and risks associated with the decisions you make, and have a forum where you can be heard and equally contribute to negotiating the terms of your Marital Settlement Agreement. An attorney mediator is almost always your best solution.