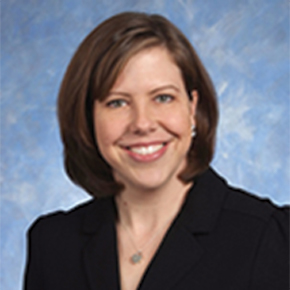 Chandra Nelson-Robak of Mediation Law Offices of Chandra Nelson-Robak is an attorney mediator in Walnut Creek, relying whenever possible, on mediation and Collaborative Law methods when facilitating resolutions in legal disputes related to family law.
Since 2002, Chandra has been working in the areas of real property law negotiating resolutions to landlord tenant disputes, purchases for real estate development projects, and family law and divorce mediation. After the birth of her son, she came to believe that her client's interests are best served by using mediation to resolve disputes. A mutually beneficial, lasting resolution can be achieved through mutual understanding.
Education & Training
Chandra has a Bachelor of Art's in Business with an emphasis in Business Administration, from Webster University, St. Louis, MO and her Doctorate of Jurisprudence from Golden Gate School of Law, San Francisco. Chandra participated in the University's real property and litigation programs with her studies focused in real property law, family law and taxation.
During law school she participated in a two-year internship with Allan H. Cadgene, an attorney and real estate developer in San Francisco. After obtaining her license from the State Bar of California, Chandra opened her own practice, doing contract work in the fields of real property and family law mediation in Walnut Creek and San Francisco. She now works primarily in her Walnut Creek office.
Chandra has begun taking courses toward achieving her Master's Degree in Taxation from Golden Gate University.
Chandra received her mediation training at the Northern California Mediation Center under Nancy J. Foster, J.D. and Jessica Notini, J.D. Additionally, she has completed Jim Melamed's condensed Mediating Divorce Agreement seminar.
Chandra regularly attends continuing legal education courses and lectures in taxation, real property, and family law sponsored by the various organizations of which she is a member.
Chandra is a member of the following professional organizations:
State Bar of California, Family Law Section
Contra Costa Bar Association (Family Law Section)
Contra Costa Bar Association (Alternative Dispute Resolution)
Serving
Serving Contra Costa, Alameda, and Solano County Including:
Alamo, Antioch, Baypoint, Blackhawk, Brentwood, Clayton, Concord, Crockett, Danville, Diablo, Discovery Bay,El Cerrito, El Sobrante, Hercules, Lafayette, Martinez, Moraga, Oakley, Orinda, Pleasant Hill, Pittsburg, Richmond, Rossmoor, San Pablo, San Ramon, and Walnut Creek.