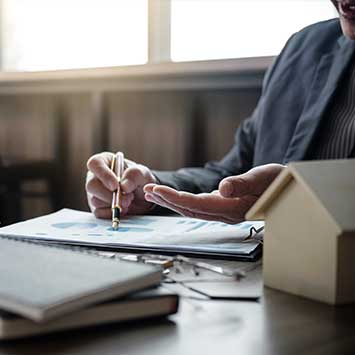 With a properly drafted estate plan you can avoid probate, provide for minor children, protect your assets, grow peace of mind, and prevent unnecessary tax burden. Protect your family, your assets and ensure that your wishes are carried out upon death or if you are unable to make decisions for yourself while you are alive, Chandra uses a few important legal tools to set up an estate plan for her clients. Estate planning isn't only about distributing your assets. It is also about clarifying your wishes and passing on your family values after you are gone. Below, is a list of the documents generally used in an estate plan.
1. Living Trust – This document establishes how you wish to have your assets distributed after your passing.  It identifies the person or persons charged with administering your estate, the successor Trustee.  This document is effective upon signing.
2.  'Pour Over' Will – This is a back up to your trust.  It allows your trustee to have assets inadvertently omitted from your trust or not titled in the name of your trust, to be placed into your trust for distribution pursuant to the terms of the trust. 
3.  Declaration of Trust – This document is used for establishing accounts and other assets titled in the name of the trust. It identifies the Trustees in the order they will serve and what acts they are empowered to perform.  This document becomes public if/when it is put on record and the County Recorder's Office.
4.  Powers of Attorney – These Powers can be general or specific as in for personal or financial care.  They can be effective immediately or become effective upon the happening of an event, such as when you are unable to make decisions for yourself. They authorize the named 'agent' to contact, and allow that agent to obtain information and conduct business with entities holding your assets or personal information. 
5.  Advanced Health Care Directive – This document is sometimes referred to as a Living Will. It is revocable by written instruction and establishes your end-of-life desires; names the agent authorized to speak for you, and permits the decisions you have expressed in the Directive.
6.  HIPPA Release – This release is revocable by written instruction and expressly permits your doctors to release your confidential health information to your agent.
7.  Deed to Real Property – The deeds and companion documents are for use by the county property tax division. Deeds allow for the transfer of property from you as an individual to you as Trustee of your trust.